OPEN INWARDS OR OUTWARDS
French doors and hinged doors can open inwards or outwards.
If the door flanges are outside of cladding such as weatherboards outward opening French doors and hinged doors can open a full 180 degree without fouling on the exterior walls, allowing complete clear opening for easy indoor and outdoor flow.
French doors and hinged doors can not open 180 on a brick veneer or concrete block house.
---
PVC-U door frame profiles are quite big. We would recommend making the door a little bigger to get good clear opening size.
Homerit PVC-U French doors and hinged doors are fitted with multi-point locking mechanisms made in Germany – the best available in today's market.
French door can have two panels one wider than the other as shown in the photo.
---
For French doors normally the left hand side panel viewed from the outside is the first to open but you can choose the right hand side panel is the first to open as shown in the photo.
Fixed panel or opening window can be joined to the side of French doors or hinged doors. A door may not be able to open 180 degree when there is a outward opening window beside it even when the window is closed.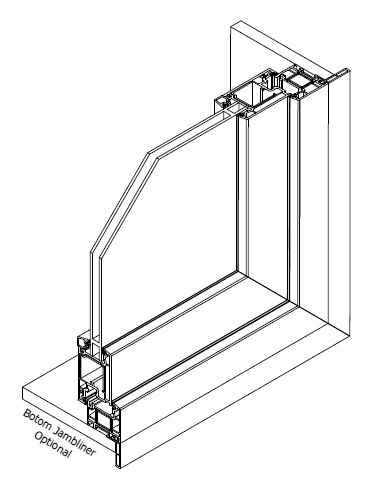 Product Features >>
Fully compliant to technical specifications set forth in European standards, EN12608.
Multiple chamber system design enhances heat and sound insulation properties.
Galvanised steel reinforcement imparts optimum stability to the window system.
Comply with Clause B1 and Clause E2 of NZBC for an Extra High wind zone.