Homerit Premium Series PVC-U windows and doors are BRANZ appraised and made of VEKA profiles.
Design options: 
With large profile range Homerit PVC-U windows and doors are flexible in design options. Different types of windows and doors can be coupled together by coupling profiles. For drawings of design options click Popular design options .
Color selections:
The PVC-U profile color is white as in the following photo.
The white PVC-U profile can be laminated with foil to get a wooden grain effect. Following photo is white PVC-U profile laminated with golden oak foil.
Foil lamination on white PVC-U profiles is done in VEKA factory. Foils are manufactured by Renolit (www.renolit.de) in Germany. In addition to golden oak, dark oak, mahogany, Walnut, Light Oak, Smoky Grey and Moss Green  are also popular choices.
| | |
| --- | --- |
| Dark Oak 2052 | Mahogany 2097 |
| | |
| --- | --- |
| Walnut 2178 | Light Oak 3118 |
| | |
| --- | --- |
| Smoky Grey 7016 | Moss Green 6005 |
Installation choices:
1: Standard – with flanges and jambliners: 
Standard Homerit PVC-U windows and doors have flanges and jambliners pre-fitted as shown in the following photo. Installation and waterproofing are similar to typical aluminum windows and doors.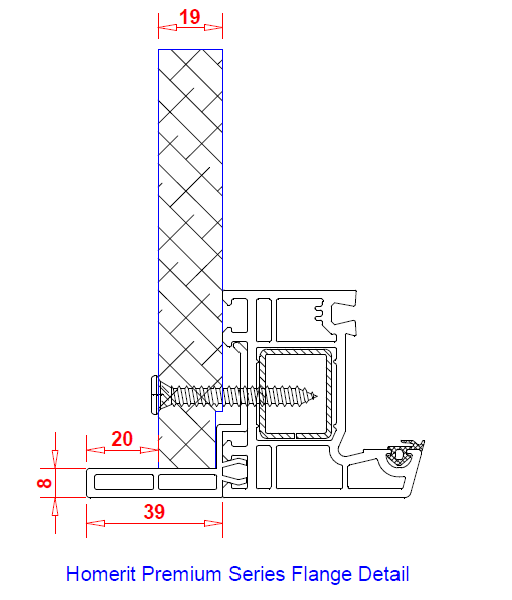 Standard installation is to fix through timber jambliners into building structure as shown below.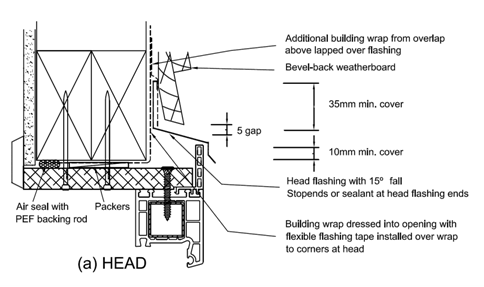 Homerit PVC-U window bottom frames are fully supported by timber jambliners underneath the PVC-U frames thus sill support bars are not needed which can save both labour and material costs of window installation.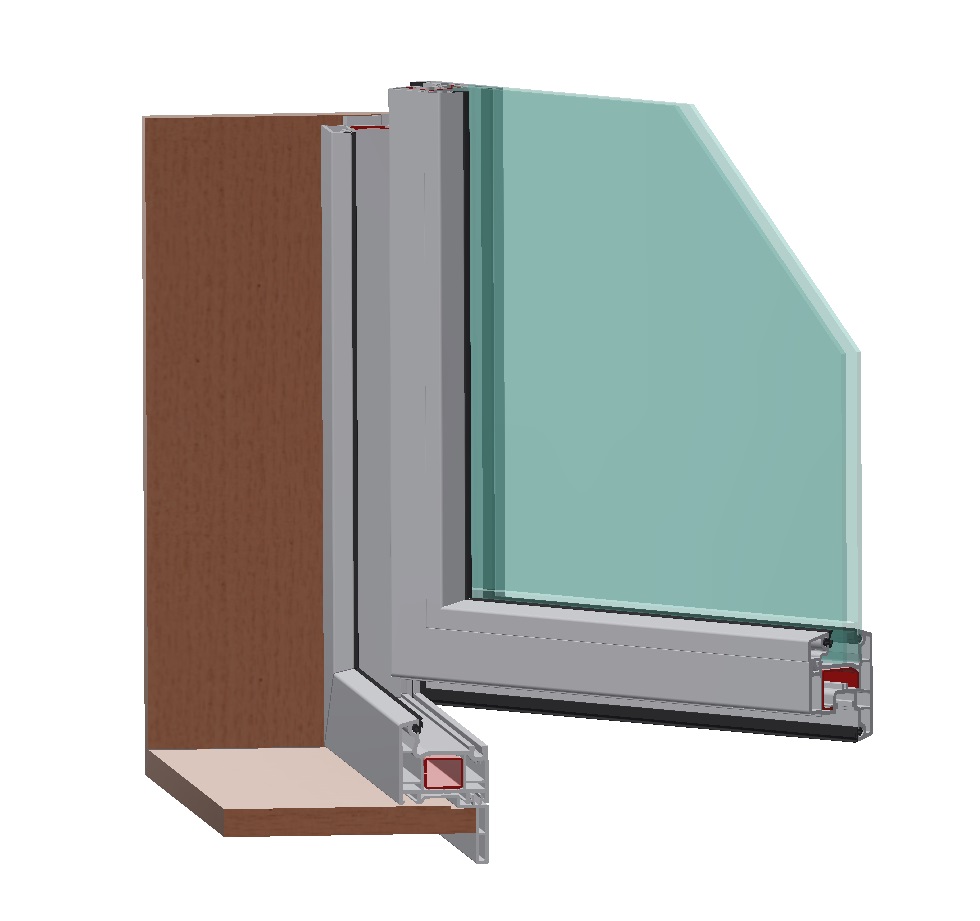 2: Solid construction – with flanges but no jambliners:
If the wall is solid construction such as precast concrete or light weight blocks – Hebel or similar, your architect/designer, builder, local city council or yourself may want to have flanges and to rebate the wall for better waterproofing  between the window and the structure. Following drawing shows Head detail of window with flanges but no jamnliners.
Because of no jambliners this option will cost less than standard windows and doors with jambliners.
3: Solid construction – without flanges:
In Europe PVC-U window frames are fixed directly to solid walls. There are no flanges or jambliners. The window manufacturing process is simpler and the cost is lower.
While walls do not have to be rebated for installing PVC-U windows your local council may not accept that. The following drawing is our recommended installation details with rebate.
If you decide to have no flanges and no jambliners, we recommend you to discuss window installation with your local council for approval before placing order with us.