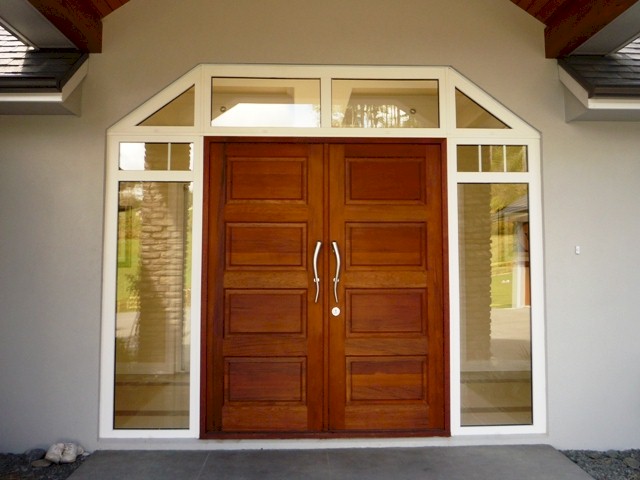 Close attention should be paid to waterproofing details for raked windows to make sure they will be watertight. Flashing may be more difficult to apply and needs to be done correctly.
Bottom frames of raked windows are normally level. If bottom frame is not level the window should be glazed from outside. Onsite glazing may be difficult depending on site situation.
We would recommend designing raked windows with bottom frames level.
Product Features >>
Fully compliant to technical specifications set forth in European standards, EN12608.
Multiple chamber system design enhances heat and sound insulation properties.
Galvanised steel reinforcement imparts optimum stability to the window system.
Comply with Clause B1 and Clause E2 of NZBC for an Extra High wind zone.